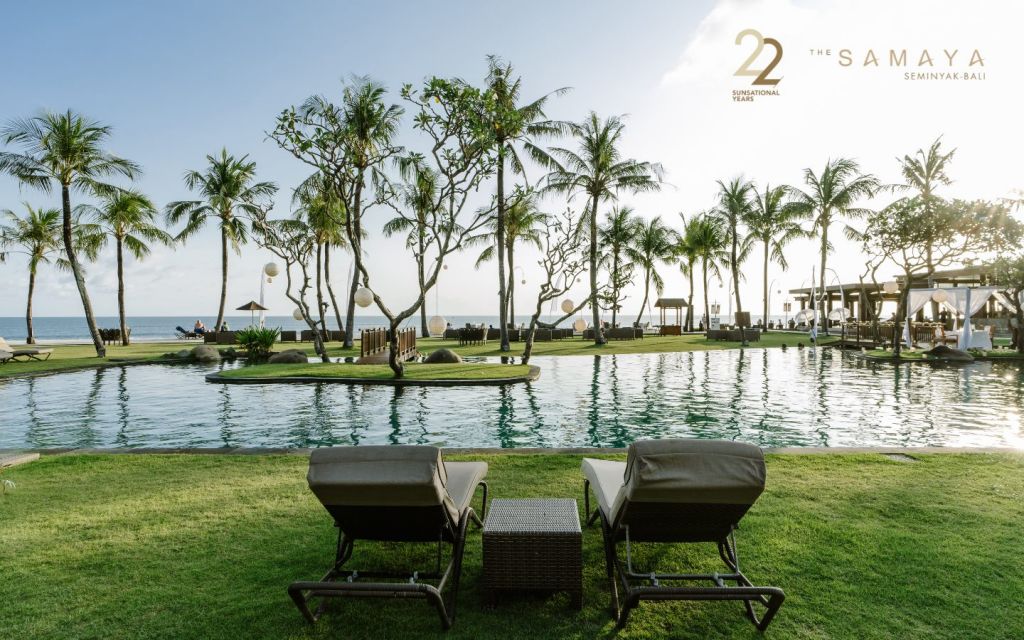 22 Sunsational Years
The Samaya Seminyak's Remarkable Journey Celebrates Natural Beauty and Exceptional Service
We are delighted to share with you an exciting announcement that fills our hearts with immense joy and gratitude. This year, on September 27, 2023, we will be commemorating our 22nd Anniversary – a milestone that celebrates two decades of exceptional hospitality, memorable experiences, and cherished moments shared with each one of you.
Our journey over these 22 years would not have been possible without your unwavering support and trust in us. As we reflect on the chapters of our past, we also eagerly anticipate the promising adventures that lie ahead. To express our heartfelt gratitude for your patronage, we have curated a series of special events and offers that encapsulate the essence of The Samaya Seminyak experience.
Anniversary Celebration Highlights:
Pottery Art in 22 Sunsational Years – Experience the art of pottery in 3-hour hand-building class at IDR700,000++/pax. Enjoy a complimentary 1 glass of beverage selections (coffee/tea/fresh juice/mocktails/house wine/cocktails). Book by Today, get additional resort credit value at IDR500,000 *T&C applied. Available 23-27 September 2023 at 2.00 PM – 5.00 PM.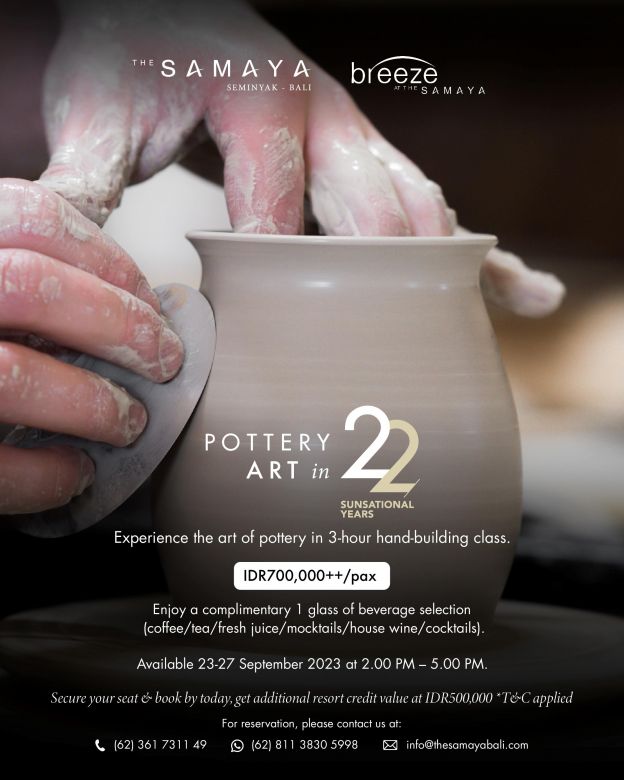 Cultural Soiree in 22 Sunsational Years – Indulge in Balinese seafood feast at IDR1,700,000 for 2 pax, PAY 2 FOR 3 Balinese cocktails at IDR120,000++ per glass, Dive Into Live Balinese Dance Performances. Available Every Thursday at 6.00 PM – 8.00 PM.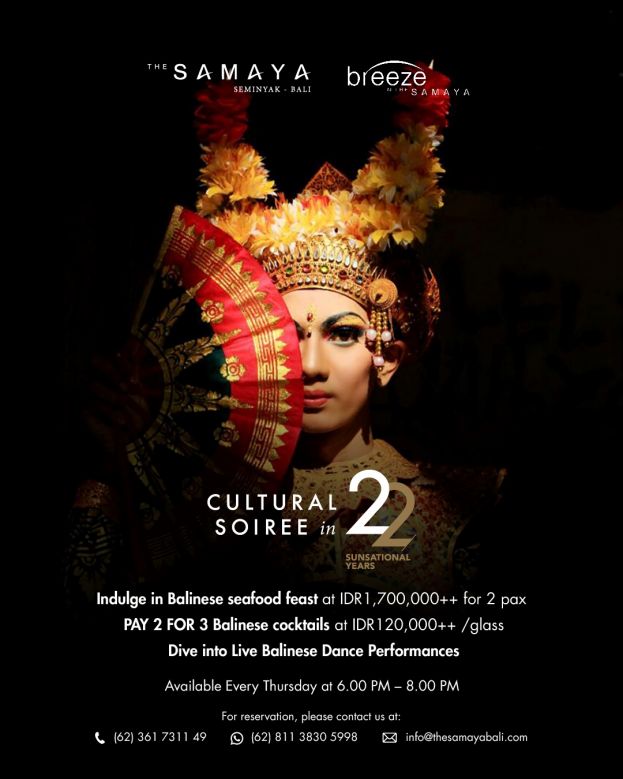 Serenity Journey in 22 Sunsational Years – Unwind and revitalize with "Samaya Delight" 2-hour indulgence at IDR 800,000++ per person from normal price IDR1,250,000++ per person.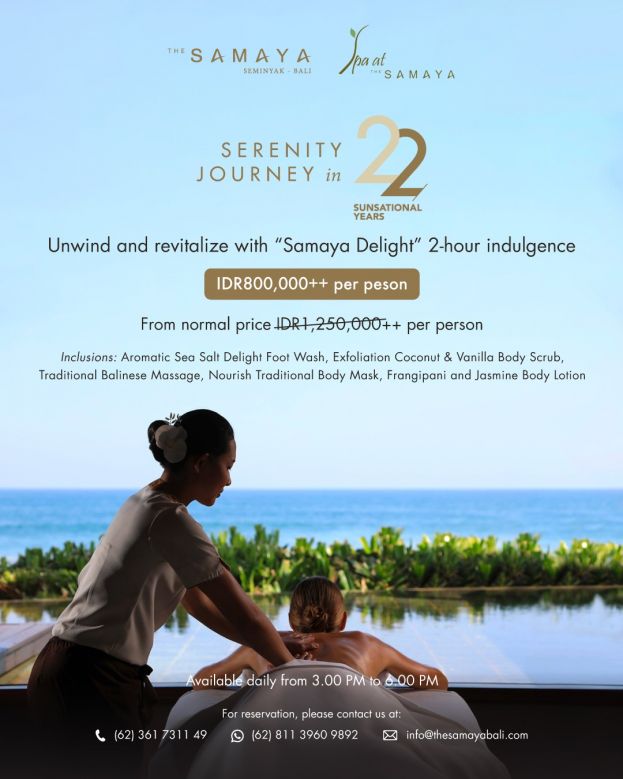 We're inviting you to celebrate The Samaya Seminyak's 22nd Anniversary through social media. Share your moments at The Samaya Seminyak and tag us @thesamayaseminyak, @breezerestaurant, @spaatthesamaya. We'll be delighted to repost your wishes for our 22nd anniversary!
For reservations and inquiries about the anniversary events & offers, please contact [email protected] or +62 811 3960 9891, or visit our website at www.thesamayabali.com/seminyak